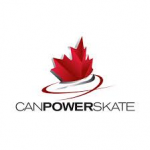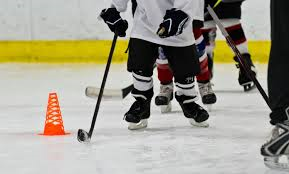 CANPowerSkate is Skate Canada's program is a power skating program geared to hockey and ringette skaters, that focuses on balance, power, agility, speed and endurance. Hockey skills are NOT taught. Sessions are taught in a group lesson format, by our Professional Skate Canada Certified Coaching Staff.
PowerSkate A: For skaters aged 4+ who have completed at least 1 year of PreCANSkate, CANSkate or CANPowerSkate. Skaters must be able to stand up on skates and move forward (shuffle, walk or glide).
PowerSkate B: For skaters who have at least 1 year on a hockey team, who are currently registered in hockey or ringette.
Read more about Skate Canada's CANPowerSkate program here.
Check out the CANSkate/PowerSkate Parent & Skater Welcome Presentation (Sept 2020), which includes some COVID-19 information.
Required Equipment:
CSA Approved Hockey Helmet with full face mask.
Helmet must be in good condition (straps and snaps working, helmet not damaged).
Full hockey equipment.
Hockey stick.
HARD Skate guards are required, to ensure safe exit from the building in an emergency.