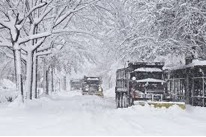 Arena closures are determined by The City of Hamilton's Culture and Recreation department.
If Recreational Centres and Arenas are open, then Ancaster Skating Club will aim to run programs to the best of our ability. However, please make the best decision for you and your family before getting on the road. To check for cancellations before you head out, consider visiting the following:
City of Hamilton: http://www.hamilton.ca/index.htm
Ancaster Skating Club website & Facebook page. We will try our best to post an update as soon as a rink closure is confirmed.
Local radio station K-Lite FM & television CHCH tv for confirmed closures.
Please note: sometimes these circumstances make it a challenge to communicate well in advance, and are beyond our control. We thank you for your patience and understanding.